www.RhodesFamily.org, the Free Website for Genealogy of the Rhodes/Rhoades/Roads/(All Spelling), Families
---
23 Stunning Colorized Victorian Era Portraits
23 Stunning Colorized Victorian Era Portraits colorized
Skillfully colorized images of these Victorian era Portraits
51 Adorable Photos of Children and their Dogs from the Victorian Era
51 Adorable Photos of Children and their Dogs from the Victorian Era
51 Adorable Photos of Children and their Dogs from the Victorian Era
51 Adorable Photos of Children and their Dogs from the Victorian Era
Rhoad, Rhoades, Rhoads, Rhodes, Roads, and Roods Marriages, of Lynn, MA
As the title indicates, it is a list of Rhoad, Rhoades, Rhoads, Rhodes, Roads, and Roods Marriages, of Lynn, MA.
Amos Rhodes, 1795-1870, of Lynn, MA
Amos Rhodes, 179
Was the son of Amos Rhodes.
Amos A. Rhodes, b: 1841, Shelby Co., IL, of Christian Co., IL
Prior to the Revolutionary war the family was founded in America, for Hezekiah Rhodes, the great-grandfather of our subject, was a member of the Patriot army.  Jesse Rhodes, the grandfather, was born in North Carolina, His son, James M. Rhodes, the father of our subject. . . (James M. Rhodes), joined in wedlock to Miss Pernetty Wakefield..
Allin L. Rhodes, of Los Angeles, CA
Allin L. Rhodes, of Los Angeles, CA: The Back Rhodes of Our Genealogy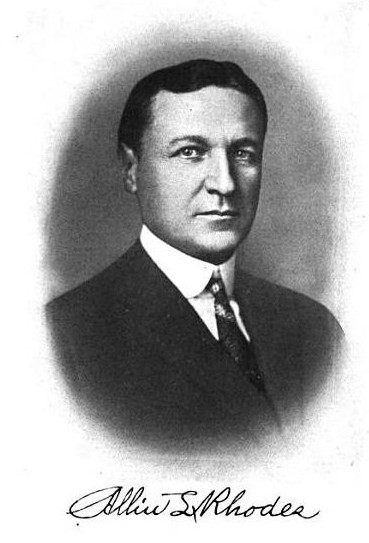 His father, the late Alonzo Rhodes, was born at Lumberton, North Carolina, b. May 25, 1825, d. 1914.
Alexander Rhodes, of Jones Co., NC, Will of 1887
 Alexander Rhodes mentions wife Edith RHODES, grandson Alexander KENAN, daughters Hannah Barbra and Harriet KENON &? Nicy JARMAN.
Alexander and Mahala (Evans) Rhodes, (of Rockbridge Co., VA), and their Descendants
Albert Rhodes, b. 1840, Montgomery Co., OH, of Rush County, IN
He was the son of Lewis and Henrietta Rhodes, who were natives of Montgomery County, Ohio, and Rockingham County, Va., respectively. His father was the son of Philip Rhodes, and his mother was the daughter of Charles Yost. He married in 1862, to Mary Hollinhead, who was born in Hancock County, Ind., November 25, 1844. She was the daughter of Thomas and Leah Hollinhead.
They were they parents of eleven children: Flora B., born January 5, 1863; Sarah M., born June 30, 1864; Emma F., born August 2, 1866, died September 1, 1870; Anna J., born March 31, 1867; James W., born December 24, 1869; Mollie M., born April 9, 1872; Owen W., born August 19, 1873; Mattie M., born July 17, 1875; Eva E., born May 2, 1877; William H., born June 30, 1879, and Iva E., born February 23, 1882. Mr. and Mrs. Rhodes are the grandparents of two children: Rella F., born June 19, 1882, and Elva G., born August 10, 1885.
Featured page of the day: Albert Rhodes, b. 1840, Pittsburgh, PA
Albert Rhodes, diplomat, author, was born Feb. 1, 1840, in Pittsburgh, PA.